PRICE FREEZE 2023/24 season!
Outside & Undercover
At Baltic Wharf the boatyard area is made up of concrete and hard-standing, thanks to a previous life as a timber yard. This means the yard, and your boat, stay clean and safe. The yard is fully serviced with mains water standpipes and electricity supplies (available on a contract or day to day).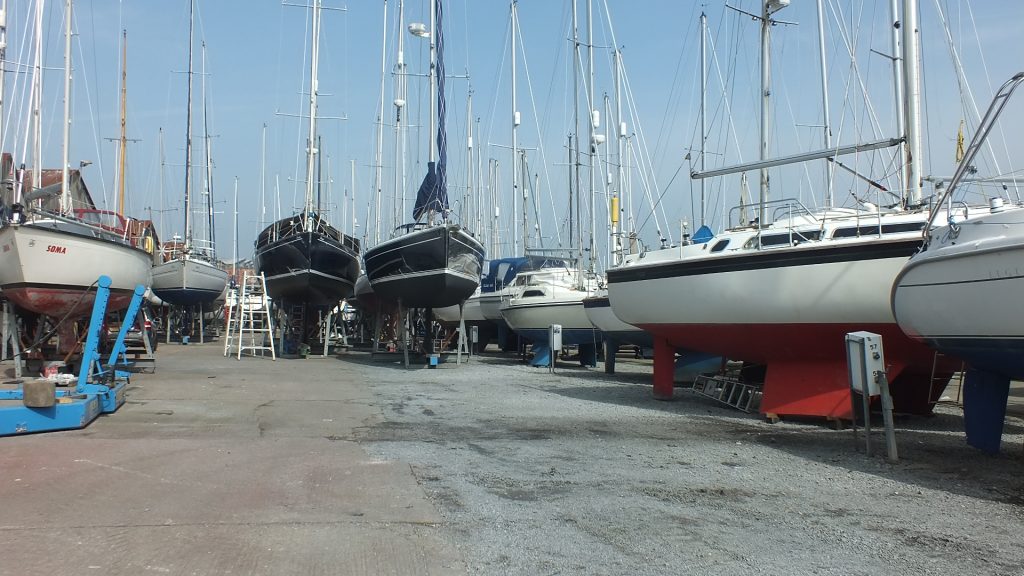 Our undercover sheds make up almost 25% of our total storage area and offer additional protection for your boat, enabling your own maintenance schedule to progress through the winter months despite the weather.   We have a dinghy storage rack available on request.
Waste and Recycling
Throughout the yard there are rubbish bins for your convenience. There is also a skip and waste management area for correct disposal of batteries, waste oil / filters, cardboard and other recyclables.
Electricity and water
There are numerous electricity supplies throughout the boatyard complex, available either on a casual daily basis or as a winter contract. You should provide your own shore power lead and ensure it is in safe working order.
Mains water supplies are also widespread in the boatyard for your convenience, and we have a number of hoses should you need to borrow one.
Cradles
All of our storage prices include the use of a cradle or blocks and props as necessary. We have a mobile system which allows the boat and cradle to be moved together in a single lift.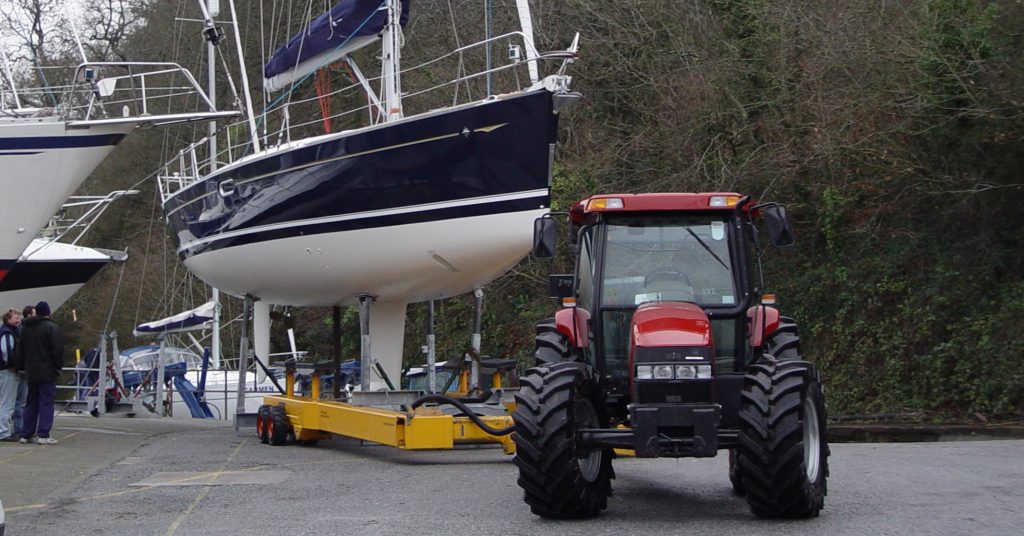 This system allows for simple and safe boat movements making the whole process more efficient.  It also enables us to get to your boat at any time with minimal disruption to offer you a launch date of your choice.
Security
The boatyard complex is open for all business Monday – Friday from 8.00am to 5.00pm and on weekends and Bank holidays from 9.30am to 4.30pm. During this time the yard is regularly patrolled to ensure a high level of customer service and security. Extended opening hours (typically till 8pm) during busy times in April and May.
We will be closed for 10 full days over the Christmas period, during which time there will be no yard access at all. We carry out security checks regularly.
There is a CCTV system operating on the boatyard site and customers are issued with a fob for vehicle access through the security barrier. The amenity block is accessed using a code.
Parking
Car parking for owners and visitors is free.
Visitor berthing alongside (dries)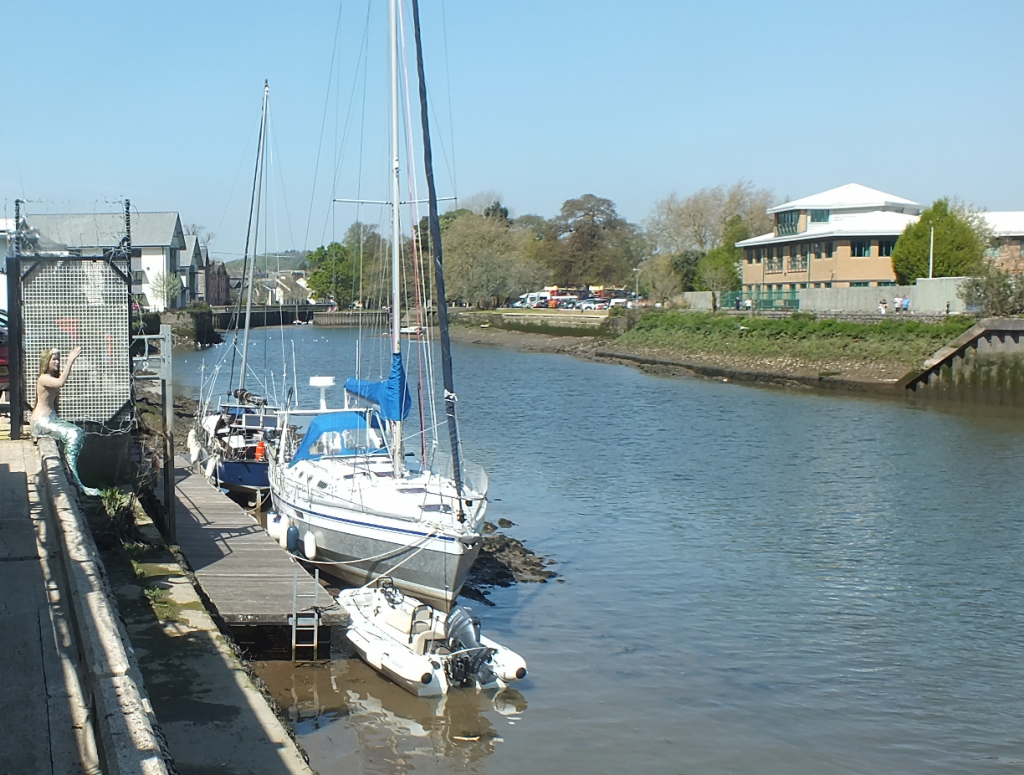 We have a pontoon available for visitor berthing at the upstream end of the boatyard.  All of our visitor berthing dries at low tide. The tidal window for reaching the berths is a minimum of 2 hours either side of high tide.
Facilities available include fresh water at the pontoon, hot showers and toilets, kitchen and chandlery.  Please contact the office for availability to avoid disappointment.
The pontoon at the downstream end of the boatyard (by the slipway) is reserved for launch and recovery activity only.
Boat Storage & General Enquiry Form
Please note that it will help us to quickly deal with your enquiry if you complete as much of the form as is appropriate (for your boat) and your requirement. Please supply at least one telephone number with your contact details.
For a general enquiry complete the email, telephone and name sections, and place your enquiry in the "Further information" box.
---